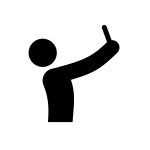 Something something Something Box, starting in 2022 Dish Network will be downgrading the status of Sling Media's Slingbox to "something box".
---
The Prime Minister of Canada has pledged that 98% of his county's citizens will be able to send him high speed complaint e-mails by 2026.
---
Reports are in that Walmart is going "to test deliveries with self-driving cars" in Scottsdale, Arizona and what could possibly go wrong?

---
Watch out, "Europe is adopting stricter rules on surveillance tech"
---
Being accused of "allegedly 'abusing dominance'" and being "probed by India's Competition Commission" is not a suggested combination.
---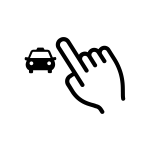 Yesterday's hungry news on demand:
30 minutes guaranteed pizza delivery.
Today's transportation tech topic on demand: "Uber Reserve guarantees you a ride up to 30 days in advance"
---
Slow down your thinking, here is another "e-bike maker that will remove software that allows its e-bikes to offer pedal-assisted power beyond the EU limit of 25 km/h"
---
Next week the lights go out for Philips Hue smart bulbs' "integration with Nest Thermostat, Nest Cam and Nest Protect"
---
Windows 10, iOS, Chrome, Firefox and VMware ESXi hypervisor have now all been:
c) "successfully pwned with previously unseen exploits"
---
Look at online gaming in another dimension then go forth and prosper with this news spock that says "Valve is working on another extension to help in Direct3D-Over-Vulkan"
---
34 years ago this month the first Blue Screen of Death happened.

---
There is an iPhone 12 model that costs a bazillion Brazillion bucks:
---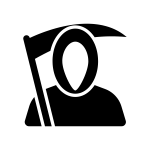 This is the spin on what happens to CDs when they are sent to die:
---
If your "Free Speech" app is banning users you might be doing it wrong.
---

Ubuntu has fixed some bugs in the operating system. But wait, there's more: "A handful of commands was all it took for untrusted users to become all-powerful."
---
Today's "digital currency scheme to buy a $1.6M lakefront home and $160K Tesla" includes:
1) An ex-Microsoft engineer
2) a prison sentence of nine years
3) "$10 million worth of digital currency"
4) all of the above.
---
Here is a post from the folks at Lawfare that says"don't sleep on China's new blockchain internet"
Next up objection sustained:
Petula Clark sings "Don't sleep in the subway"
---
(Don't tell anyone where you saw it)
Here is a report that says "mysterious bugs were used to hack iPhones and Android phones and no one will talk about it"
---
---