Everyone get on the bus as today's ransomware news includes the "Vancouver, B.C., transit authority TransLink" and a "mysterious cyberattack"
---

Self-driving car technology may have hit the brakes as reports are in that "more bandwidth is needed before self-driving cars can fully function with autonomy"
---
Don't get angry or disappointed when you read this post about how a team at the University of Geneva is playing with the idea of "using a video game to understand the origin of emotions"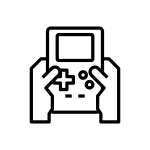 ---
Here is a quick read about how Google Fiber has rolled out "insanely fast 2Gbps service in two lucky US cities"
---

Believe it or not a global study has uncovered a link that shows "misinformation on social media fuels vaccine hesitancy"
---
If you are wanting to protect yourself "from harmless Wi-Fi" it is important to remember the phrase "please do not put your internet router in a Faraday cage"

---

Pennsylvania has reportedly legalized "autonomous delivery robots, and classifies them as pedestrians" and what could possibly go wrong?
---

Here is the story of a cloud-computer company Snowflake CEO that "collects a $95 million payout – every month"
---

This report says that a "Google hacker" has used a "WiFi broadcast packet of death" to take over nearby iPhones.
Spoiler alert:
"with a Raspberry Pi and just $100 in WiFi gear."
---
Reports are in that the US director of national intelligence has admitted that "government can track your browser history"
---
Intel is apparently going to outsource "Atom and Xeon based SoCs" to Taiwan-based semiconductor manufacturing company TSMC.
---
According to this report "the Pentagon plans to release details on an $11 billion IT contract"
Hold, please:
"soon"
---

Attention shoppers !
There is a red-alert blue light special on cyber attacks at K-Mart as a "ransomware operation this week encrypted devices and servers" on their network.
---
This report says that "nearly 33% of surveyed investors feel that the initial coin offering (ICO) project they invested in deceived them"
But wait, there's more:
"56% of all respondents said they'd make another investment"
---
Reports are in that this "billionaire investor" is saying that "Bitcoin 'reminds him of …internet stocks of 1999" and is "expressing his optimism about Bitcoin and its ilk."
In related news:
The dot-com bubble was a thing.
---
This post says that "cryptocurrency lender BlockFi" has announced that "it will launch its long-awaited bitcoin rewards credit card in the first quarter of next year."
---
According to this report "the pandemic showed there's a need for digital currencies, especially Bitcoin"
---
Here is a post on "how to sponsor Bitcoin Core developers and why it matters"
---
Apparently a guy has "hacked into the phones of multiple Silicon Valley executives" and he "was able to get away with $1 million from cryptocurrency accounts" of one of his victims.
---
---
---
---