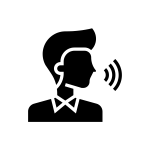 Everyone take off your headphones, put on your pants, turn on your web cams and sing together again:
"82 per cent of musicians earn less than £200 a year from streaming"
---
Yesterday's news:
Apple AirPods.
Today's added AppleAirPod topic:
We have reached AirPods Max.
---
Now look here, "anyone can create a holograph with this ingenious new technology"
---
Hot technology news this week, "the cybersecurity firm FireEye (FEYE) said Tuesday that it had come under cyberattack"
---
Google this:
The first rule of keeping your job in big Artificial Intelligence modeling is don't ask "can an AI model be too big?"
---
Yesterday's news:
The three amigos.
Today's topic:
Internet. Internet. Internet.
We are in "a world with three internets"
---

The programming language C is known as :
1) a lingua franca among programmers.
2) influenced the shape of almost every programming language developed since the 1980s.
3) "A damn stupid thing to do"
4) all of the above.
---
Just like the iPhone12, apparently the "Samsung Galaxy S21 now looks likely to come without a charger" because reasons.
---
Today's software bug news includes "a zero-click remote code execution (RCE) bug in Microsoft Teams desktop apps"

---

Here is a list of facts about "a bill proposed in New York City would charge residents $3 for all packages ordered online other than food or medicine" because why the heck not:
---
The buzz on the internet today is that ICE has sent a "subpoena to Buzzfeed, hoping to force it to turn over its sources"
---
Open a bag of potato chips and read this post about "the psychology behind a new iPhone release – and why it's so hard to resist"
---

Yesterday's news: Grand Theft Auto.
Today's topic: "Grand theft GPU"
Spoiler alert:
"$340,000 worth of RTX 3090s "fell off a truck" in China"
---
Don't forget to remember 'Amnesia:33' and how "TCP/IP flaws affect millions of IoT devices"
But wait, there's more:
"A new set of vulnerabilities has been discovered affecting millions of routers and IoT and OT devices from more than 150 vendors"
---
Yesterday's cryptocurrency news: Facebook Libra
Today's cryptocurrency topic: Facebook Diem.
It's the same, but different.
---
---
---
---