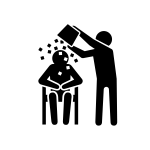 Windows 2008 is soon to be end-of-life status with MetaQuotes Software. They have recently announced that starting June 1, 2021 they will stop supporting MetaTrader4 and MetaTrader5 on dedicated servers that are running Windows 2008.
MetaQuotes has also updated other minimum system requirements for MetaTrader4 and MetaTrader5. Starting on June 1, 2021 in addition to at least Windows 2012 r2 Standard Edition they require that the dedicated server processor supports AVX technology.
If you are not sure whether your dedicated server is running Windows 2008 or if its processor supports AVX technology please open a support ticket via the myPingPipe.com client portal. Our technicians will respond to your ticket and help you to confirm that your dedicated server will meet the updated MetaTrader requirements from MetaQuotes.
Now is also a good time to consider upgrading your dedicated server hardware. PingPipe web hosting is currently running a fantastic promotion on custom shop dedicated servers for MetaTrader.
Please contact your PingPipe web hosting sales rep or open a support ticket for complete details.
---