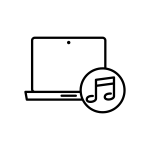 In today's hard-rocking A.I. news:
Here is the story of a man who created an "AC/DC song using Artificial Intelligence"
It's more likely than you may think.
---
Uber has told another 3,000 of its employees to hit the road: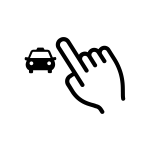 ---
Time has run out for this streaming media executive at Disney as he has been hired to be the CEO of TikTok:

---
Nintendo has apparently "filed two lawsuits on Friday against Nintendo Switch hack resellers that sell software to play pirated video games"
---
Softbank has announced big losses including " almost $10 billion at office-sharing firm WeWork and ride- hailing app Uber" making contributing to an annual loss of $18 billion:
---
If you are using "Dr. Google" as your physician to "health symptoms and seek medical advice" you are doing it wrong:
---
Here is a post on "how to fix video problems in Google Meet"
Noticeably absent:
"Unplug it and plug it back in again"
---
Apparently supercomputers in the UK, Germany, and Switzerland "have been infected this week with cryptocurrency mining malware and have shut down to investigate the intrusions."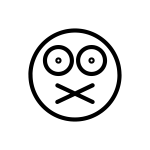 ---
If you have been wanting to see charts that review the history of the price of Bitcoin, there is a website for that:
---
Here is a look at "9 billionaires who own Bitcoin"
---
PingPipe web hosting is are running some great specials on dedicated servers custom configured for VoIP providers.
Custom shop VoIP dedicated servers in Amsterdam, London, Singapore, and New York City: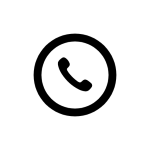 ---
Reports are in that there is an app that "can be used to track the location history of military personnel."

Hold, please:
"The beer-rating app Untappd"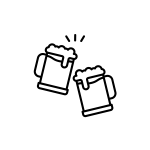 ---
Sort of news:
A podcast app has been pulled from the Google Play Store.
Hold, please:
It was banned because "some podcasts which can be accessed on the app" reference the coronavirus.
---
If you have been feeling a little trapped lately with self-isolation there is a virtual escape room available for that, and it is this virtual bank vault:
---
Today's high-flying cyber attack news includes 9 million customers of the UK airline EasyJet, who say that "email addresses and travel details had been stolen and that 2,208 customers had also had their credit card details "accessed".
---
According to this report, Walmart is apparently discontinuing its " online-only marketplace that it acquired for $3 billion (plus $300 million in earn-outs over time).
---
Reports are in that SoftBank "plans to sell about $20 billion of its T-Mobile shares"
---
Here is a post from 2011 that looks at "why Bitcoin will fail"
Let's see how well this aged:
---
---
---
---