That new ransomware that is infecting Apple Mac computers has had its status updated to "even more sinister than it appears"

Spoiler alert:
It "also has spyware capabilities that allow it to grab passwords and credit card numbers."
---
Reports are in that T-Mobile has shut down Sprint's 5G networks, because reasons.
---
In today's Artificial Intelligence auto news, here is a post that says BMW "wants to give owners of its cars the option to access specific software features through a subscription" because of course they do:
---
The folks over at MIT would like you to know that it has "taken offline its highly cited dataset that trained AI systems to potentially describe people using racist, misogynistic, and other problematic terms."
---

Someone ran "car 'faces'" through an Artificial Intelligence face-processing algorithm because why the heck not.
Spoiler alert:
"oh boy, did it get weird"
---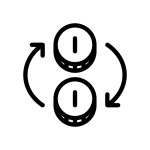 If you are looking for information about forex dedicated server web hosting in London, there is a web page for that:
---
Here is a look at "the most iconic. game-changing graphics cards ever made"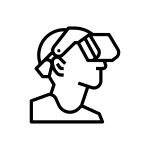 Grab your reading glasses if you need 'em:
---
In a brave branding move Sony is apparently going to change its name "for the first time in over 60 years" to something so refreshingly different and unusual that the new name will leave you asking "who's on first, what's on second…"
---
Good news:
"global app revenue jumped to $59 billion in the first half of 2020"
Hold, please:
"in part due to COVID-19 impacts"
---

Attention "hundreds of alleged drug dealers and other criminals":
The term "encrypted chat network" may not mean what you think it means:
---
Reports are in that because of US government export regulations, "Intel has suspended shipments to Inspur, the world's third-largest server manufacturer and China's largest"
This may not end well.
---
In today's cryptocurrency hacking news:
Apparently AT&T has been sued "for a second time over crypto thefts in phone hacks"
Let's see how well this works out for them:
---
Someone has used Artificial Intelligence to create a politician "influencer model" for social media.

But wait there's more:
They named the bot "Kylie Trump"
---
Stalkerware, which was previously thought of as sinister, has had its status updated to "even more sinister"
---
---
---
---