There is good news for PlayStation 5 and Xbox Series X online gamers in this report from Forbes about a report from Bloomberg about a reported release date for "a new Harry Potter role-play game (RPG)"
---
Some people believe that the Internet is the greatest invention of all time.
Other people believe that "our greatest invention was the invention of invention itself"
---
Microsoft has announced that it is "shutting down its streaming site Mixer on July 22" leaving tens of people in a catch-22 on July 22.
---
Here is news that "a hacker has found a way to run homebrew software on an unmodified PlayStation 2 using nothing but a carefully burned DVD-ROM." because why the heck not.
---
Attention users of AT&T, Comcast and T-Mobile:
Those sweet sweet no data cap days are now over.
---
Reports are in that "Apple might not include a charger with the iPhone 12" because reasons:

---
Here is a report that says "Netflix is giving 2% of cash going forward to economic development of black communities."
---
Satellite television company DirecTV "is losing customers fast" so naturally they have responded by raising prices for new customers.
Let's see how well this works out for them:
---
This report says players of the online game Robolox have "complained their profiles were hacked" with a political message.
---
Here is a report that says "University of California San Francisco pays ransomware hackers $1.14 million"
Won't they ever learn?
---
Everyone sing along, today Spotify launched "its real-time lyrics feature in 26 worldwide markets including India, countries in Southeast Asia, and Latin America"
---
Twitch is not only a "live-streaming platform popular with gamers" as they are suspending user channels "for violating its rules on "hateful conduct"
---
Yesterday's news:
"Your phone is vulnerable because of 5G "
Today's topic:
"Your phone is vulnerable because of 2G"

---
In today's Artificial Intelligence news is this startup that "plans to save farming with A.I."
Let's see how well that works out for them.
---
Here is a post that reports on reports that many streaming subscribers have recently been crossing the river "with churn rate rising to 41%"
---
The Apple News app is now less New York Times-y.
---
Reports are in that Elon Musk is calling from atop his stacks of cash and asking Tesla "workers to help company break even in second quarter"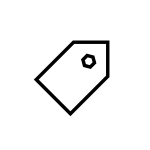 ---
Long before online streaming and social distancing were things, 40 years ago "in June of 1980" there was The Walkman, man:
---
Re-set your computer clocks and read about how apparently NASA has found the time to extend its Atomic Clock Mission:
---
Reports are in that "Amazon is bringing virtual viewing parties to Prime subscribers" *
* with helpful picture of what a virtual viewing party may look like.

---
Today's deepfake news includes the company with mouse ears and "movie quality face swapping technology that promises to change filmmaking"
---
The government in Singapore is offering "smartphone-less seniors" the ability to upgrade their online status to "smartphone-less seniors" with Bluetooth COVID-19 trackers.
---
Yesterday's news:
Cascading stream through the mountain meadows wildflowers.
Today's topic:
"Cascading security through the Internet of Things supply chain"
---
Here is news of a data brokering company that "sells phone location data to the FBI".
Hold, please.


---
Reports are in that streaming service Twitch is responding to "sexual assault as it begins permanently suspending streamers."
---
This morning someone with more net worth available than you "transferred Bitcoins worth close to $1 billion USD"
---
This may be the only time today that you get a chance to read the phrase "teen volunteer to WikiLeaks' Assange dug dirt and wooed Bieber, McCartney"
---
The President of Taiwan has said that the launch of 5G "is a "critical milestone" in the development of the country's tech sector" *
*Bonus question: What has seven thumbs and six ties?
---
Yesterday's news:
Blockchains are well-suited for digital currencies.
Today's topic:
"Blockchains are slow, wasteful and ill-suited for digital currencies"
---
In today's Internet of Things news is this reports that a startup has "developed an internet-connected "smart mask" that can transmit messages and translate from Japanese into eight other languages."
Bonus content:
"Donut Robotics"

---
This report says that Microsoft has launched an "initiative to help 25 million people worldwide acquire the digital skills needed in a COVID-19 economy"
---
Here is a report on a "proof-of-concept VR headset (that) looks like a pair of sunglasses"
Narrator:
"A pair of Stevie Wonder's sunglasses"
---
Reports are in that big "Bossware typically lives on a computer or smartphone and has privileges to access data about everything that happens on that device"
---
---

---
---