Once again Turkey won't fly. Google has been fined "for a second time in two years" because when it comes to large companies "violating fair competition laws"

---
Reports are in that a recent "series of Intel bugs" have been upgraded to "possible for attackers to install malicious firmware on millions of computers"
---
Sort of news:
Door Dash app is planning an IPO.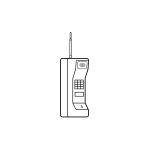 Hold the phone:
In their filing they admit that their "own business model—and the way it treats and pays workers—are major "risks" to its business."
---
The folks over at Fidelity Digital Assets have taken a shot at "addressing persisting Bitcoin criticisms"

Next up:
Addressing criticisms of their criticisms of Bitcoin criticisms.
---
Here is a post that says "scientific publishers propose installing spyware in university libraries to protect copyrights"

Spoiler alert:
Some people have a problem with that.
---
Before reading a post about smart TV security remember that the term 'Chinese backdoor' is never a good thing.
---
This report says that citizens of Belarus and Russia can now visit Belarusbank "the largest bank in Belarus" for "cryptocurrency buying and selling services"
---

The folks at TechRepublic would like you to know that the C++ programming language is "the invisible foundation for everything"
Sunny refreshing bonus:
"and what's next"
---

Sort of tasty news with coffee roll:
Jeff Bezos invested millions in a startup.
Hold, please:
He invested so Whole Foods could sell a product "made of cabbages, pineapples, and pea protein"
---
Take a few seconds to check out what may be the second biggest news story this week about how the "world's second-biggest bank embraces Bitcoin"
---
Here is a quick look at "the final days of Quibi, the $2 billion streaming platform that didn't even last six months"
---
If you have ever wondered "why do Android phones mysteriously exchange 260MB a month with Google via cellular data when they're not even in use?" there is a web page for that:
---
Reports are in that "cryptocurrency asset management firm Grayscale Investments" increased its Bitcoin holdings by $300 million this past week, because reasons and why the heck not:
---

Just the facts:
Take a ride to the Silk Road and have a look "inside the FBI takedown of the mastermind behind the website offering drugs, guns and murders for hire"
---
The status of "one of the world's most secure communication networks" has been downgraded to "hacked"
---
Take a minute to scroll through this post on a report that says "we'll spend almost a decade on our phones"
---
---

---
---