"It's the screams of the damned!" in today's Frank Sinatra Artificial Intelligence news, here is a look at "the eerie AI world of deepfake music"

But wait, there's more:
"It's the screams of the damned!"
Bonus content:
"classic pop, in the style of Frank Sinatra"
---
Turkey has gone further than a fine, and are ordering "Google to change its online ad strategy"
Let's see how well this works out for them:
---
Yesterday's news:
Pluto declassified as a planet.

Today's topic:
"Pluto TV likely suffered a security breach affecting 3.2 million accounts"

---
Today's 'it's a feature, not a bug' brings us Apple's response to "why apps were slow to launch" on macOS:
---
Ransomware: screams of the damned!

Today's ransomware news includes gamers' personal information, Video-game-maker Capcom, its financial information being stolen, and "up to 350,000 people could be affected"
---
The folks at the Oxford Internet Institute would like you to know that "gaming might not be as bad as you think"

Spoiler alert:
"might be"
---
Here is a report that says "the managing director of America's Citibank has tipped Bitcoin to trade at around $318,000 by the end of 2021."
---
Apparently Grayscale Investments has just "bought another 15,114 Bitcoin" worth close to $241 million.
Bonus:
"this will bring the total number of Bitcoin they own to 506,000 which, accounts for approximately $8.1 billion"
---
Blackouts "in the defacto state of Abkhazia" has led to political parties there calling "for authorities to take strict measures in order to curb the illegal Bitcoin mining activity"
---
Data Breach: screams of the damned!

More data breach news, this time including an insurance company and "a hack of nearly 28 million Texas driver's licenses."
---
Good news from Slovenia where "Bitcoin mining marketplace Nicehash will make the final reimbursement to its clients on 16 December"
Hold, please:
"three years after its clients had their cryptocurrency stolen in a hack"
---
Attention people living in the US that are thinking of their retirement:
Here is a "Bitcoin IRA guide" on "how to add cryptocurrencies to your IRA"
---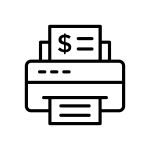 The folks at HP would like you to know that the "print-free-for-life deal" that they promised you is now "pay-per-month to continue using your printer ink" deal;
---
Here is news that "a visa and passport processing company in California, announced earlier this month that it would accept Bitcoin as a payment method"

Spoiler alert:
International travel restrictions because Covid.
---
Here is a review of "a counterfeit $100 iPhone X"

Bonus verdict:
"it's wild"
---
Todays Digital Millennium Copyright Act (DMCA) takedown notice news includes reports are in that GitHub has reinstated "a command-line program that helps users download multimedia content from YouTube and several other sites."
---
It's More Common than You Think.
Ransomware and the screams of the damned.
It's more common than you think. Here is news that "25 Ransomware-as-a-Service (RaaS) portals are currently renting ransomware to other criminal groups"
---
---