Apparently "the U.S. military is buying location data from some popular phone apps"
But wait, there's more:
Including "a Muslim prayer and Quran app that has been downloaded by more than 98 million devices worldwide"
---


Here is "a history of Intel vs. AMD desktop performance, with CPU charts galore" *
* with helpful example of what a rabbit and tortoise may look like.
---
Reports are in that Ticketmaster UK has been "fined $1.7 Million for data security failures"
---

Australia's stock exchange is taking a day-long timeout because of "a software glitch"
---

Yesterday's news:
"President Obama loved the internet"

Today's topic:
"Now he has second thoughts."
---
The price of Bitcoin is now above $17,000 for the "first time since January 2018"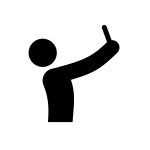 ---
Here is a post that outlines "how to export your photos from Google Photos"
---
Reports are in that co-incidentally "employee surveillance software demand increased as workers transitioned to home working"
---
Move over PlayStation 5 and Xbox Series X , you now might be able to buy a Bud Light gaming console, because why the heck not.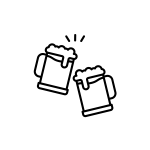 In related news:
Bud Light has made a gaming console.

---
There is now an app that "transforms your cat's meows into actual words"
---
The U.S. Federal Bank Regulator is saying that "Bitcoin companies going offshore is a national security risk"
---
---
---
---