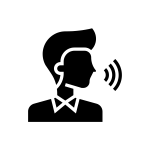 Reports are in that "Android TV may soon recognize your exact voice"
[ not sure if creepy ]
---
Here is a post about online streaming of old school gaming.

---
Today's internet flash-back forecast includes this post about how a "David Bowie clip from 1999 eerily predicted how we use the internet today"
---

If you have ever wondered where you could see a detailed "mammoth map of the business portion of New York City" that was created in 1867, the US Library of Congress would like you to know that there is a web page for that:
---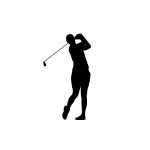 Attention fans of The Simpsons and "the disappointing golf game from the episode "Marge Be Not Proud.""
Check out "the crappy game from that classic Simpsons episode." "Would you like to play Lee Carvallo's Putting Challenge? You have selected…yes."
---
Reports are in that the company behind Snapchat has unveiled a "platform plan to take on Google and Apple"
Let's see how well this works out for them:
---
Yesterday's news:
Ex-eBay executives are facing criminal charges.
Today's topic:
"Ex-eBay executives are charged with lurid stalking campaign"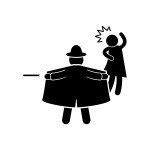 ---
Adobe Flash will soon be end-of-life, and right on time here is the "Adobe Flash Player EOL General Information Page"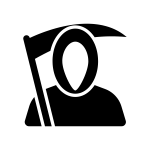 ---
If you have recently made purchases "on the websites of Intersport, Claire's, and Icing" check out this interesting post on "web skimmers" before you checkout again.
[ and check out your credit card statements ]
---
If you are a customer of T-Mobile in the US and are "experiencing a 'voice and data issue'" it's not just you.
---
Yesterday's news:
Bluetooth earbuds to listen to music.
Today's topic:
"Bluetooth stethoscope with a 50-foot range to help healthcare practitioners stay safe"
---
Today's encryption lack of security news includes:
"someone printed the bank's master key on a piece of paper"
"more than 25,000 fraudulent transactions"
"stealing more than $3.2 million"
all of the above.
---
WhatsApp has apparently now "launched in-app payments in Brazil"
But wait, there's more:
"There will be no fees for consumers to use the payments service, but merchants will pay a processing fee to receive payments."
---
This report says that "OpenCore Computer has launched its first desktop computer billed as a "zero-compromise Hackintosh" preinstalled with macOS Catalina and Windows 10 Pro"

Let's see how well this works out for them:
---
Here is a post that says "Intel will soon bake anti-malware defenses directly into its CPUs"
---

---