Here is a story for those who are thirsty for news about an Android app with "details of 2,500 pubs from around the UK" that has been "downloaded nearly 18,000 times in its first week".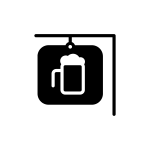 ---
Reports are in that Google has banned advertisements "for stalkerware apps" **
** with some exceptions
Wait.
What?
---
You better bet that "Taiwan's cyber cops have disrupted yet another major technology support hub for sketchy China-facing online gambling sites."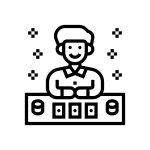 ---
Adjust your tinfoil hats and make sure that your seat is in the upright position, here is news of an "online conspiracy theory that links child trafficking to Wayfair furniture sales".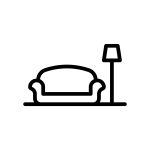 ---
Google has announced that "it is allocating $400 million toward affordable housing and homeowner assistance programs in California this year" .
No word yet if this is enough monthly rent money for a shared studio apartment near Google headquarters.
---
If you have been wondering where you can find a "searchable database of police agencies and the tech tools they use to spy on communities" there is a website for that:

---
Yesterday's news:
US threatens to restrict TikTok.
Today's topic:
"US threatens to restrict WeChat.'
---
Reports are in that over the past year "Alibaba Group Holding Ltd co-founder Jack Ma" has cashed out "around $8.2 billion at its current share price".
---
Reports are in that "Google is reportedly facing a new antitrust probe from California" because why the heck not:
---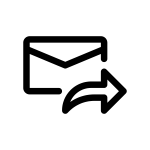 Fwd. Fwd. Fwd. "Why email loses out to popular apps in China".
---
Here is news of a company whose "data leak monitoring service" has been hacked.
But wait, there's more: "the stolen data includes more than 8,200 databases containing the information of billions of users."
---
People no longer working for gaming company Ubisoft because of a sexual harassment investigation includes:
1) the company's second-in-command.
2) the human resources director.
3) the managing director of the Canadian branch.
4) all of the above.
---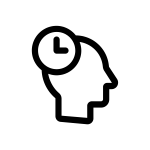 Here is a post that outlines how to trick your think back thing "to remember almost anything".
---
According to this post "Nigeria has gotten its first Bitcoin Automated Teller Machine (ATM) ".
---
The folks over at Bloomberg are saying that the Bank of England is "debating digital currency creation".
---
Here is a report that says "billion-dollar fund manager Fidelity International has doubled its equity investment in bitcoin mining company Hut 8" .
But wait, there's more:
"bringing its total stake to over 10%."
---
You may have more in common with your parents than you thought, this report says "older adults adopt tech they find useful and resist tech they don't".
---
Here is news of a search engine "that plants trees with every search" .
Bonus:
It has "just planted its 100-millionth tree".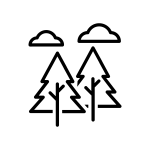 ---
Note to IBM:
when placing a job ad that asks for 12 years' experience in Kubernetes it is *very* important to remember that Kubernetes is only 6 years old.
---
Sort of news:
The smartphone of a "top Catalan politician" has been targeted with spyware.

Hold, please: "spyware its makers say is only sold to governments to track criminals and terrorists."
---
If you live in the US and were impacted by the "iPhone "batterygate" saga" you "can register to get your chunk of the settlement that was reached earlier this year."
But wait there's more" "Apple will pay out up to $25 per device".
---
If you are still using Windows 7 on the same computer that you use for Zoom meetings reports are in that you are going to have a bad day:

---
Reports are in that "SoftBank has hired Goldman Sachs to advise it on a potential IPO or sale of chip designer Arm Holdings."
---
---

---
---